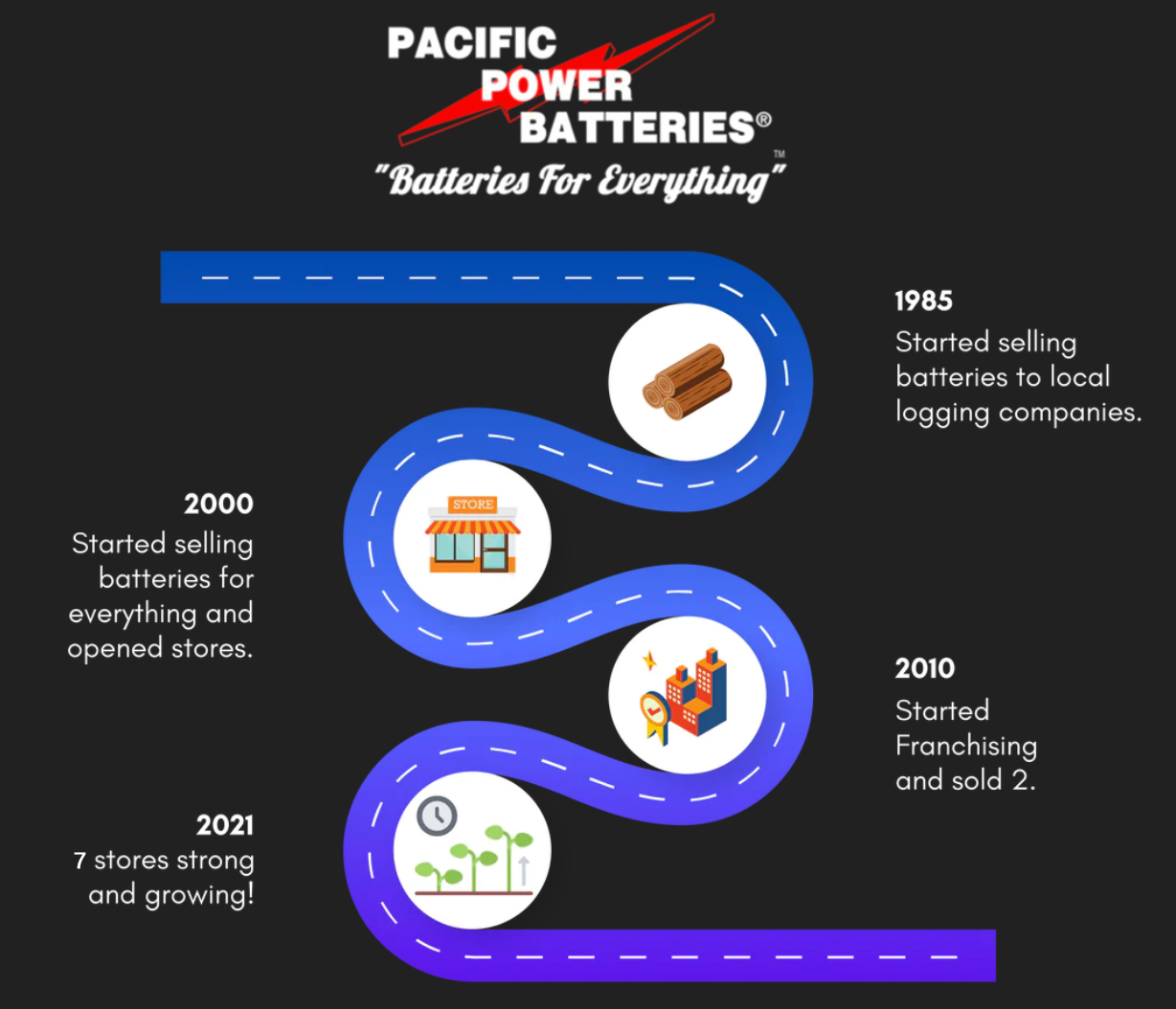 In 1985,
Pacific Power Batteries began selling commercial truck and heavy equipment batteries from a delivery van to logging and construction companies as well as some of the local municipalities and branches of the military. Since then, we have grown to 5 company-owned stores and 2 franchise stores (independently owned by Frank and Cheri Nelson) as the demand for portable power has increased. All of the stores sell batteries and related products for almost every application from a large variety of manufacturers. We also provide great customer service in the form of product knowledge, technical skills and customer care.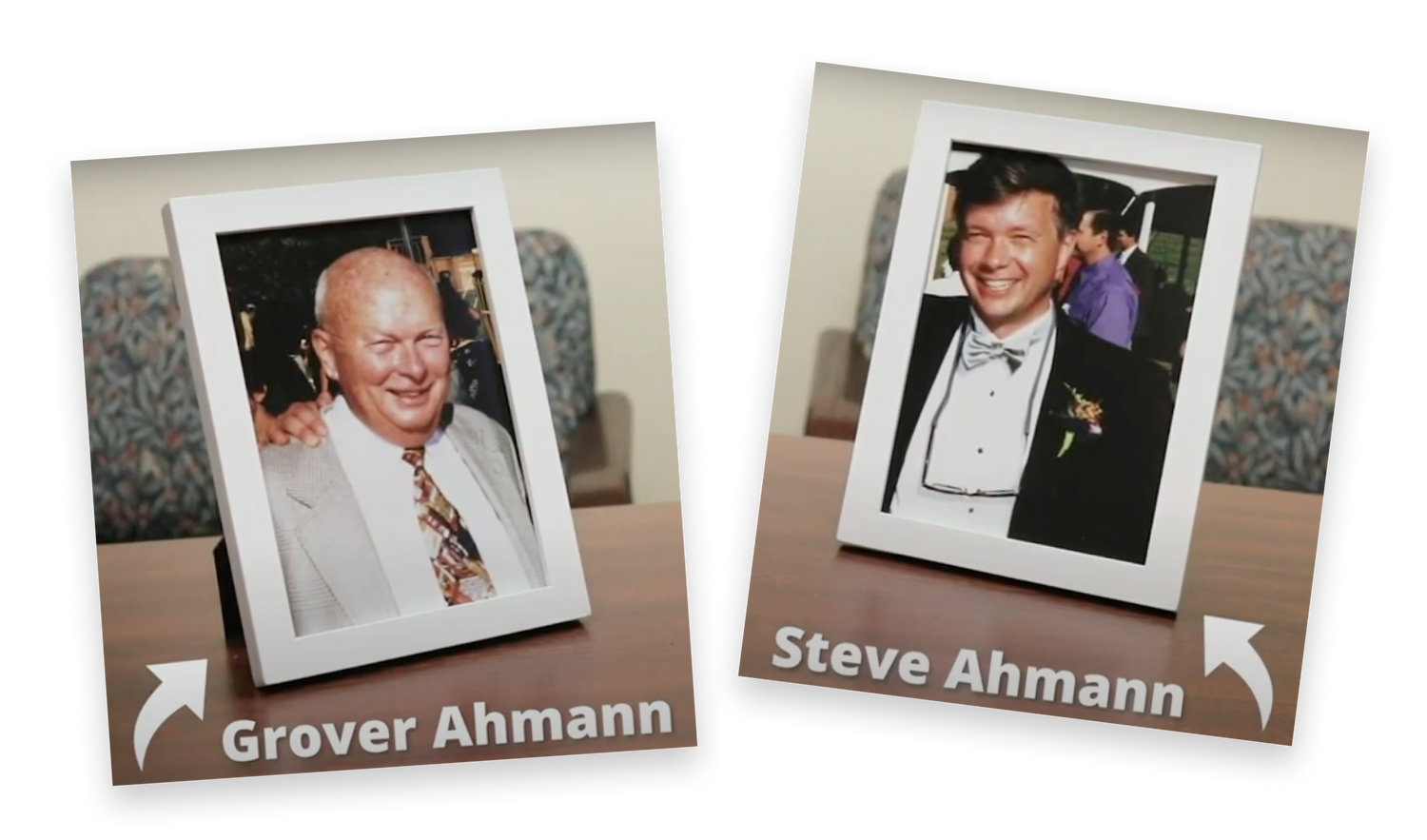 In 2001,
my father passed away after a long battle with cancer. His guidance and instruction taught me to continue to build a business that would meet the battery needs of all people and thrive, even through economic recessions. We train our employees about all of the products that we sell. After all, our employees ability to understand and explain the features and benefits of our products to customers is really what makes our business successful.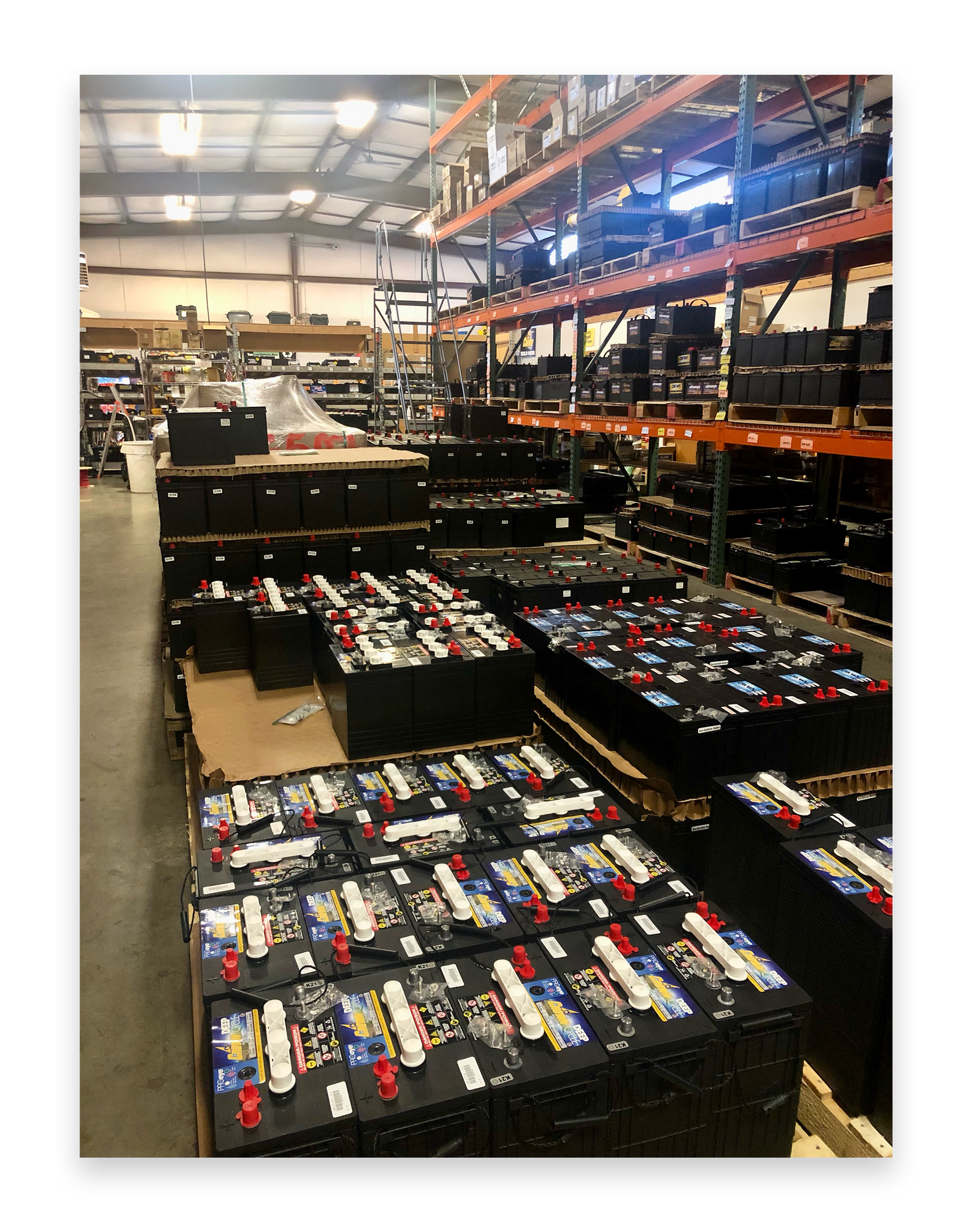 Our stores are stocked
with "Batteries for Everything". Our product list is lengthy with over 5,200 different SKU items in stock. Simply said, if it's a battery, or related to a battery, we sell it.
Our Stores are often described as well-merchandised, interesting and fun with helpful employees. The floors and facilities are clean and brightly lit and staff members are dressed in uniforms of red shirts and black pants (you may just say that we are wired that way: exhibiting the positive and eliminating the negative). We sell electric Golf Carts and other battery driven toys for all types of fun. Many of our customers are referred from other retailers and customers who know that we have the best selection of batteries and battery related products.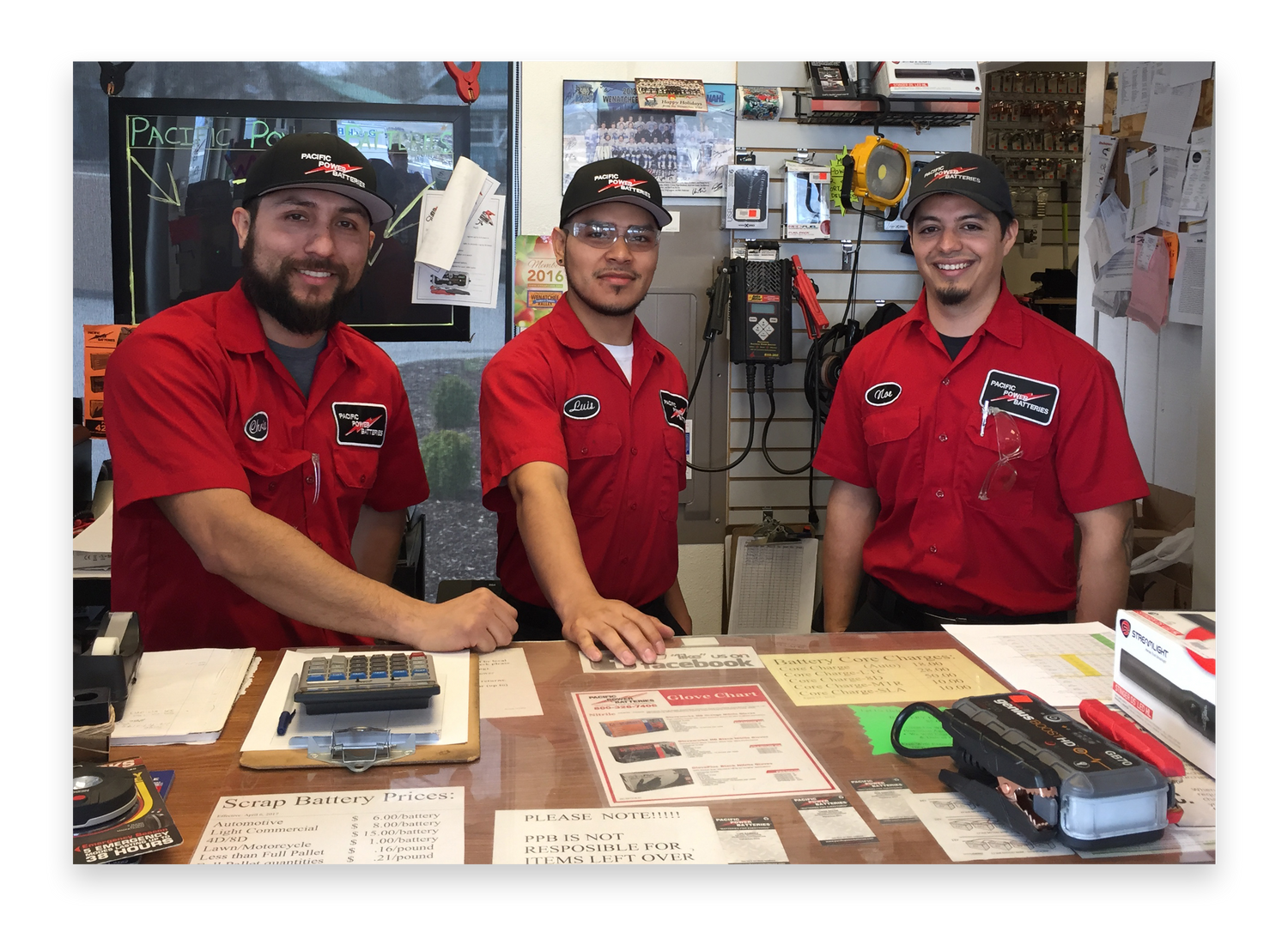 We are currently offering franchises
for Pacific Power Batteries within Washington, Oregon and Idaho. We are looking for interested, ambitious people who want to own their own business, feel a part of their community, and be a part of a proven system that works. For more information on Franchises please visit www.pacificfranchising.com 
Learn More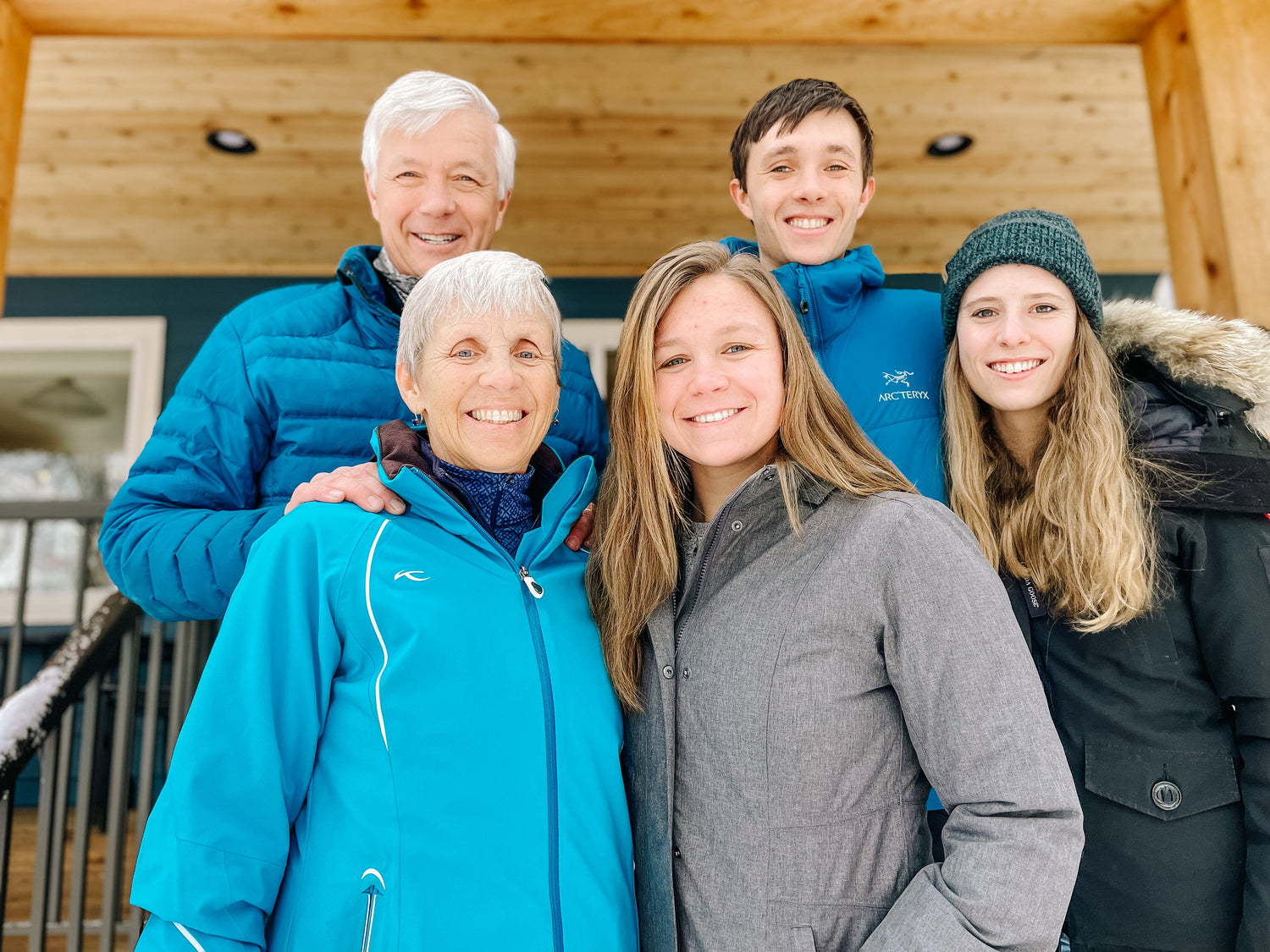 Family Owned
Our business serves a purpose by providing batteries that people need. We hope to see you soon.

Pacific Power Batteries
Steve Ahmann
President