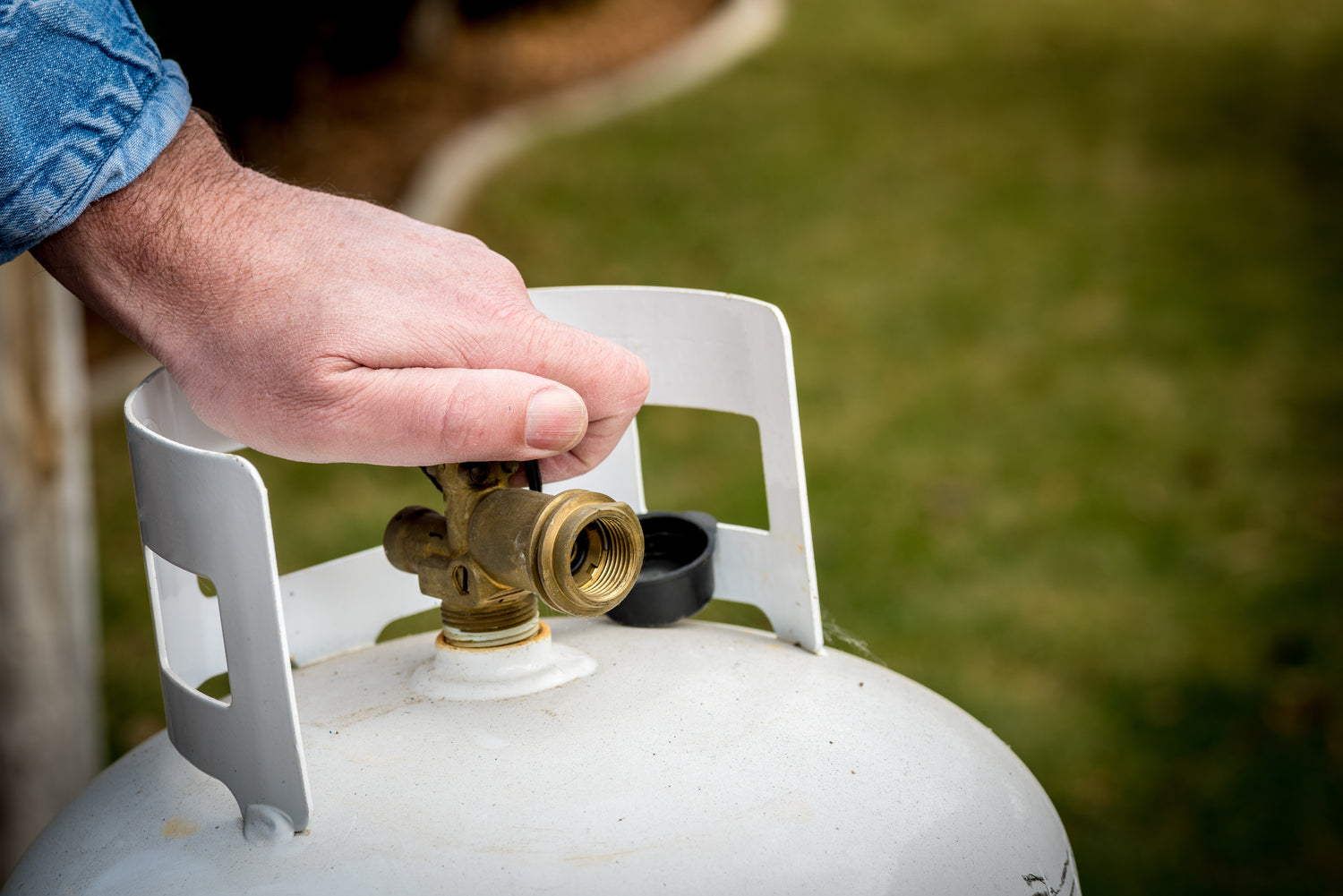 Each of our Propane Certified Employees have received 4 hours of training about how to not only safely dispense propane for BBQ's, forklifts, motor homes, or trailers, but also how to:
• Identify potentially dangerous or damaged or outdated equipment (and what to do if your tank's date of manufacture is more than 12 years ago)
• Properly secure for transport your tank(s) in your vehicle, and
• How to use the safety plugs and labeling that is required by law to protect you as our customer.
Our Propane Services:
Propane Refill

We offer propane tank refills at our Everett, Marysville and Wenatchee store locations. Feel free to stop by any of these 3 locations to get your propane tank refilled anytime. Or, feel free to give us a call if you have questions!

New Propane Tank Filled

We sell brand new 5 gallon propane tanks filled. These are avaible to purchase online and picked up in-store at our Everett, Marysville and Wenatchee locations.