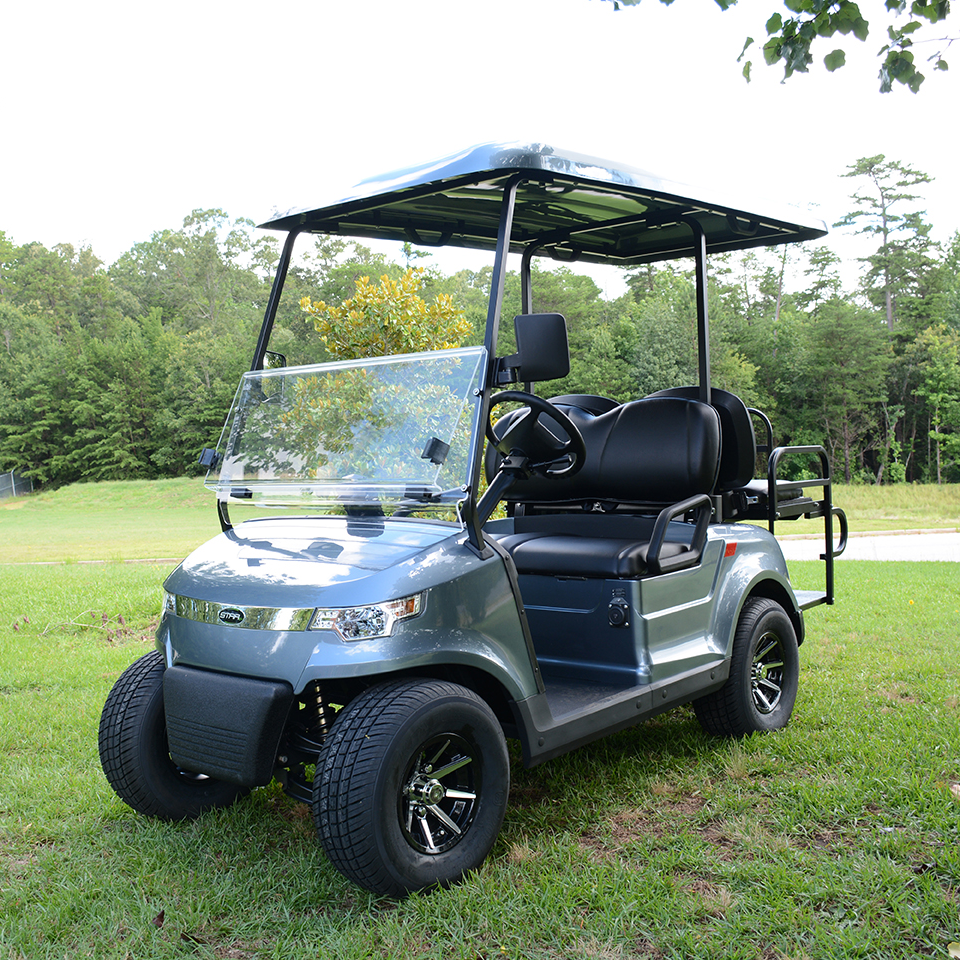 Golf Cart Sales, Service & Parts
We buy and sell previously owned Golf Carts year around! We also are authorized dealers of STAR EV Golf Carts. For previously owned golf carts, our main brands include Club Car, EZ-Go, and Yamaha. We buy our previously owned golf carts from 2 sources: 1) from a national broker who has access to lease returns from various golf courses in the U.S. or 2) from local purchases or trade-ins. We sell good quality, previously owned electric golf carts that are generally 3-6 years old in 3 basic styles:
• Regular Golf Cart style, that is, with no improvements over the standard double bag holders in the back.

• Golf Cart with Flip Flop kit: this added on kit allows the back portion to flip up into rear-facing seats, or flop down into a flatbed style bed.
• Golf Cart with Utility Box on the back: This allows you to use an electric Golf Cart as a quiet workhorse around the property.Also, we are able to buy (and install, if you like) any replacement parts for any of those 3 brands of golf carts. Just ask to see the catalog at the store.
Parts: Golf Cart Modifications

We can add accessories to your cart:
• Windshield (flat or folding)
• Flip Flop Seat
• Cargo Box
• Light Kits
• Battery Fuel Gauge
• Tires
• And more!

Annual Maintenance $299:

Battery Maintenance, Analyzing and Desulfation gives a report card on your cart batteries and may extend the battery life by recapturing lost capacity.

• Test Your Cart Charger
• Full Cart Cleaning
• Performance Check

Interested in this service? Fill out our form here: Learn More


A La Carte Maintenance $199:
Battery Maintenance, Analyzing and Desulfation gives a report card on your cart batteries and may extend the battery life by recapturing lost capacity. Light cleaning and service check included.

Sales: New & Previously Owned

We sell previously owned Golf Carts all year around in select styles!

-

We also are an Authorized Dealer of STAR EV Golf Carts: Shop Now